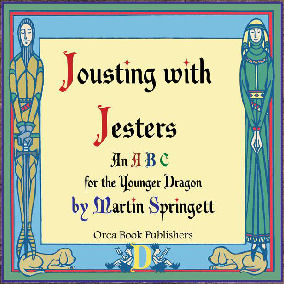 When Dennis the dragon emerges from his egg, he cannot yet breathe fire. This is not unusual in the Dragon world, but the quest Dennis undertakes to find his flame most certainly is. An alphabetical series of instructions guides the young dragon as he journeys from castle to countryside, from fairground to forest until he arrives at the blazing crater of a volcano. He meets villains, imps, gnomes and knights along the way — as well as a mischevious jester who stays close to his side from A to Z.
---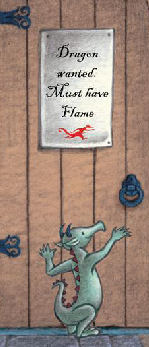 Join Dennis the Dragon every month to explore the alphabet in a new and interesting location.



Help him find all of the things in each picture that start with the same letter.



It's a very hard quest, but with you and the Jester to search, you're sure to spot them all. Watch for links on items that lead to more fun.





---
Return to Myth For Kids Menu
Subscribe to the Mythic Passages e-magazine