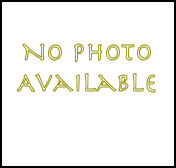 British animator and visiting professor at Harvard University, David Anderson, uses stop-motion model animation in combination with cel animation and live-action footage. He studied in the early 70s at the Bath Academy, and worked with puppet theater and freelance photography in Scotland. Anderson enrolled at the National Film School in 1977 to train as a director and cameraman, completing his studies in 1982 with a fourteen-minute film Dream Land Express, inspired by a H.R. Millar's 1927 children's book.
Dreamless Sleep, created for a 1986 series on BBC's Channel 4 called Sweet Disaster, silently conveys a couple's fear of an immanent nuclear blast. Also in 1986, Anderson worked with the Brothers Quay and Aardman Animations to help create the award-winning influential music video Sledgehammer by Stephen Johnson.
Deadsy (1989) and Door (1990), produced in conjunction with author Russell Hoban, were shown together on television and video as Deadtime Stories for Big Folk. His next film In the Time of Angels (1994), is a gentle story of a woman who, though able to reverse time, is unable to undo her fate.