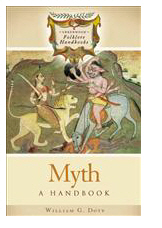 Definition from Dr. William Doty's, Myth: A Handbook,
published by Greenwood Press


Aristotle (in Greek transliteration, Aristoteles) — 384—347 B.C.E., Greek philosopher. Plato's pupil until the latter's death; tutor of the son of Philip of Macedon, Alexander (the Great). Often considered the founder of the natural sciences, as opposed to Plato's founding of the humanities, especially philosophy.
---
Return to Mythic Glossary
Return to Mythic Passages Menu
Subscribe to the Mythic Passages e-magazine